Apryl Rochester | Preschool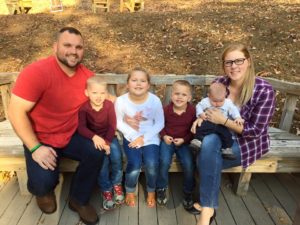 I am so thankful that God has allowed me to be a follower of Christ, a wife and a mother. I have been saved by God's amazing grace since I was 6 years old.
I love serving the Lord with the gifts He has given me. I am blessed to be a wife to Daniel, and a mom to 4 children – Bella, Palmer, Sawyer, and Sullivan. I am a graduate of Blue Ridge High School and North Greenville University. I taught Kindergarten for five years before becoming a stay at home mom.
I am so thankful the Lord has blessed me with the opportunity to be at home with my children. I love spending time with my family and my church. When I am not doing that, I love to read, watch movies and play sports.
I am so excited about our Preschool Ministry at Locust Hill. We are growing more and more, and it is wonderful to see all the sweet children learning about the Lord!