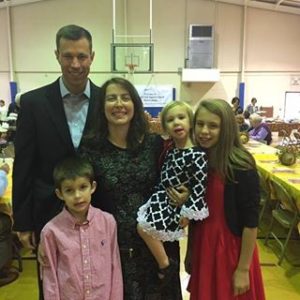 Julie is a 1994 graduate of Chapman High, a 1998 graduate of Furman University, and a 2011 graduate of the University of Alabama where she received her Master's Degree in Education.
She worked as a high school guidance counselor for seven years and currently is employed as a school counselor at Mountain View Elementary School in the Blue Ridge community. Julie has over ten years experience in student ministry having worked at Northbrook Baptist Church and East Gaffney Baptist Church in that capacity. She is married to Rev. Stephen Cannon, and they have three children, Natalie, Tyler, and Ruthie.
Julie was saved at the age of 7 at the church where her father pastored for over 32 years- Grace Baptist Church in Duncan, SC. She has always had an enthusiasm for student ministry and looks forward to ministering to the students and families at Locust Hill. She believes "that what you draw students with is what you draw them to." The only person that has sustaining power and the ability to truly change hearts is The Lord.
Julie also has a passion for ministering to those in ministry. She has written a six-week devotional book entitled, "The Shared Spouse" for families engaged in ministry. She also enjoys reading, travel, exercising, and investing in others.