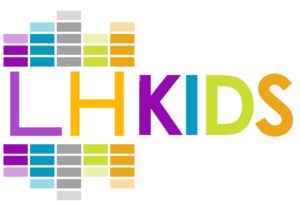 SCHEDULE
Sunday Morning
LHKids LifeGroup (Virtual) – 8:02 am
LHKids Worship – 10:45 am
Wild & Wacky Wednesday – 6:30 PM
LHKIDS CHILDREN'S MINISTRY
Welcome to the LHKids Children's Ministry of Locust Hill Baptist Church! We are so excited to work alongside parents in building a spiritual foundation for our children.
We are dedicated in providing a safe environment for your children to learn about Jesus. We want your child to know Jesus loves them and that He already has a plan for their lives. We want your child to feel safe and look forward to coming to church. We want to build a foundation in order for them to eventually accept Jesus Christ as their Savior!
SUNDAY MORNING
Sunday School
We have three Sunday School classes specifically offered for your children. We offer a 1st/2nd Grade class, a 3rd/4th Grade class and a 5th Grade class.
Children's Church
All students 1st-3rd grades line up on the organ side of the sanctuary during the Sunday morning worship service when the offering is taken up. They go to the Youth room where they have their own worship service designed just for their age level. The students will return to the sanctuary at the end of the service.
WEDNESDAY NIGHT
AWANAS
AWANA Club meets every Wednesday night during the school year for all students K2 – 5th grades. AWANAS begin each week @ 6:30pm in the sanctuary. Parents are encouraged to come to the sanctuary at 7:30 PM for AWANA Awards!
What is AWANA?
AWANA stands for Approved Workman Are Not Ashamed, which is taken from 2 Timothy 2:15. It is a fun, in-depth study of God's Word through Bible study, games, AWANA store for reward of memorization, and mission nights.