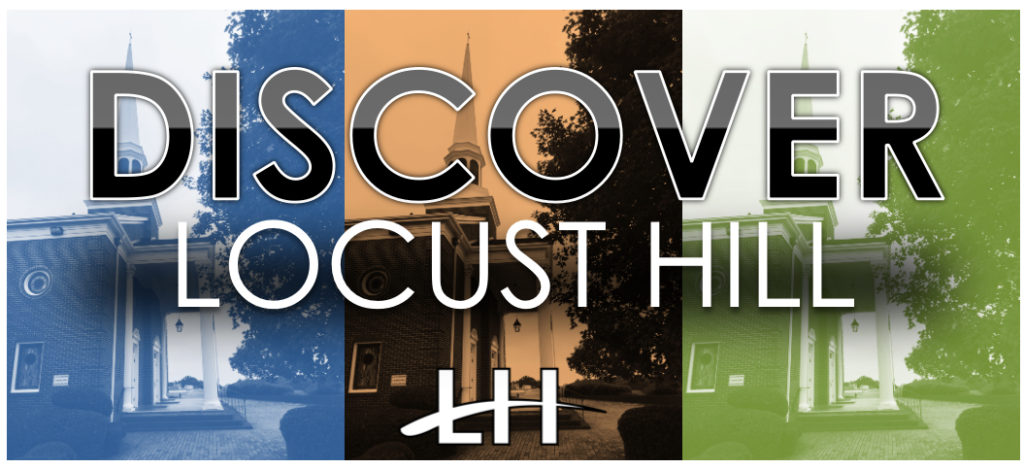 Register Below
Discover Locust Hill Luncheon
A Free & Informal Meal with the Pastors
2019 DATES FOR DISCOVER LOCUST HILL:
SUNDAY, MARCH 10
SUNDAY, MAY 19
SUNDAY, AUGUST 18
SUNDAY, NOVEMBER 3
2020 Dates will be released in December.
For those interested in joining our church family, we want to personally invite you to this special time of getting to know more about Locust Hill and allowing us to get to know you better!
Discover Locust Hill is a lunch gathering designed to explain who we are and what we are about. We highlight topics that are important to you, including: our core values, our strategic focus and our ministry structure. In addition, we will give you an introduction to our staff and campus.
We encourage anyone new to Locust Hill to attend one Discover Locust Hill and see if this is a church where you can become involved. A meal and optional childcare are included.
Childcare is available for children birth – 5th Grade.
Please Register using the Online Form.