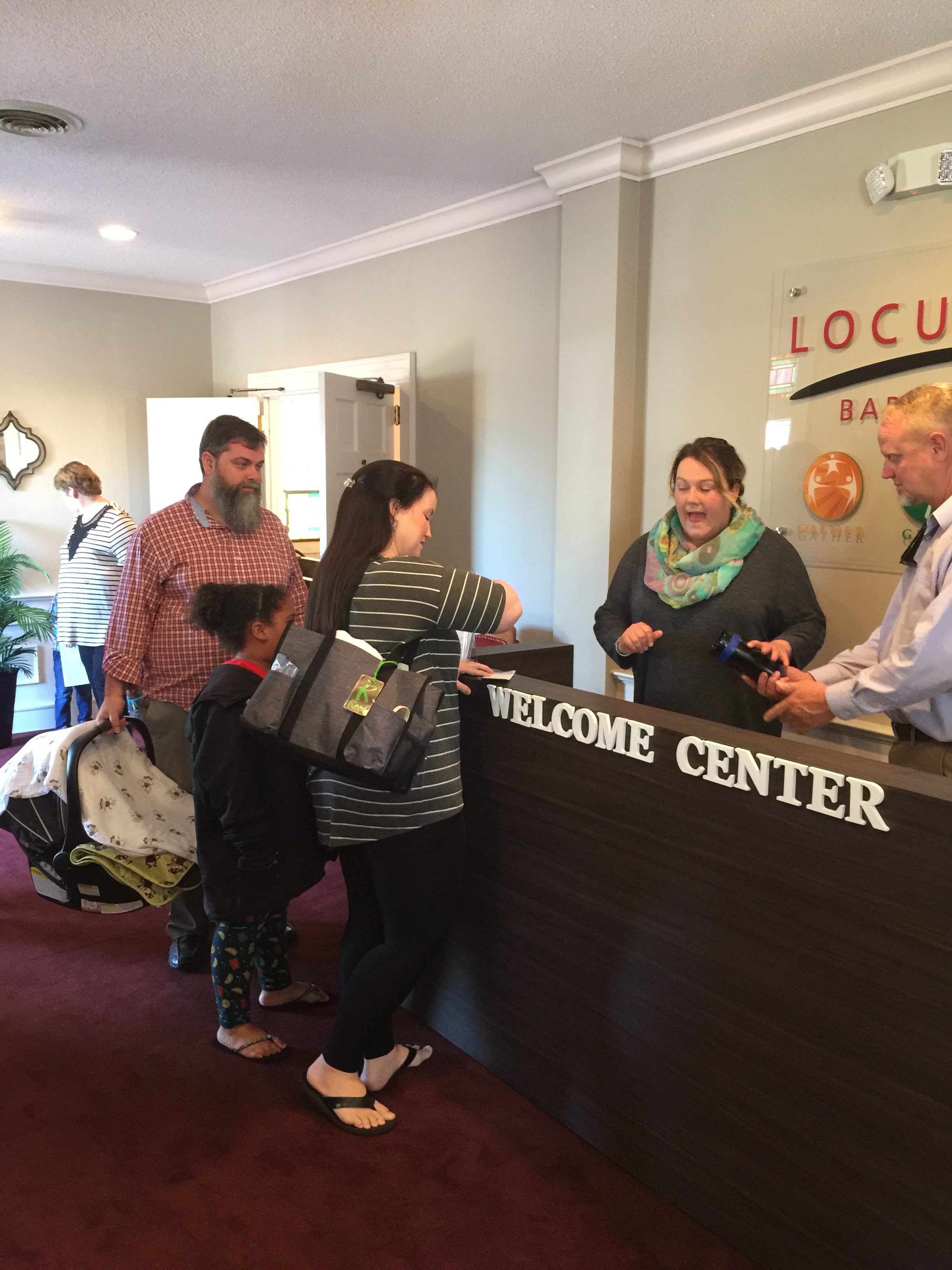 Our Greeters are available each Sunday to answer any questions you may have and to help you find your way around.
We understand that when visiting a church for the the very first time, you don't know what to expect. We want you to know that your first visit to Locust Hill Baptist Church will be refreshing, friendly, and uplifting for the whole family.
Friendly people in a place where you feel welcome and "at home"
Inspiring music from our praise band, praise team, special music, and choir
Helpful teaching and life connections in our Life+Groups
Relevant Biblical preaching connecting God's Word to your everyday life
Frequently Asked Questions
What Do I Wear?
At Locust Hill, you will find all generations represented in worship with a variety of dress. You will find everything from suit and tie to blue jeans.
Where do I Park?
Look for the specially marked "Guest Parking" spaces reserved just for you. Then, follow the "Welcome Center" signs that will direct you to our greeters who can help you find the right place.
Do you have Activities for my Children?
Yes! We have something special for every age child.
Nursery: We provide safe, clean, and highly staffed nurseries for children up to three years old. Parents of infants receive a pager so that the nursery staff can easily contact you if there is a need.
Pre-school and elementary: We provide fun and friendly Bible-centered classes from 9:45 – 10:30 am. staffed with trained, friendly, and well-qualified teachers and helpers who will make church exciting and memorable for your child.
Students: Our student ministry has Life+Groups for your teenagers and college students. All of our students are encouraged to attend a Life+Group and Worship Service.
Our friendly greeters and ushers are located throughout the building to help you and your children get to the right place.
Do you have Adult Bible Study Opportunities?
We sure do. We have Life+Groups for all ages every Sunday morning from 9:45 – 10:30. We are happy to help you get connected with people you have things in common with so that you can study God's Word and do life together.