Rev. Jason Farr | Associate Pastor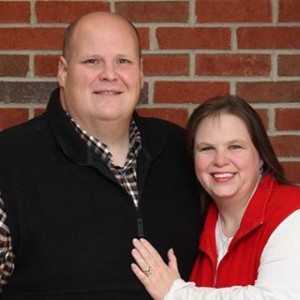 I am so thankful for the opportunity & the privilege of serving God at Locust Hill. I have been honored to serve in churches in both NC & SC since 1993, but I honestly believe that God has been preparing me in a very unique way over the last 10+ years for ministry here.
I am blessed to have a fantastic wife, Jennifer, and two beautiful daughters, Abby & Katie. I am originally from Hickory, NC. I attended Gardner-Webb University and have made Upstate South Carolina my home since June 2000.
I enjoy spending time with family & friends, golfing, woodworking, and anything UNC. I prefer the mountains over the beach, but won't complain about either. I am passionate about discipling, teaching and helping people to reach their full potential as followers of Christ by applying biblical truths to their everyday life.
A very important scripture verse to me is Habakkuk 1:5 – "Look and watch and be amazed. For I am going to do something in your days that you would not believe, even if you were told."