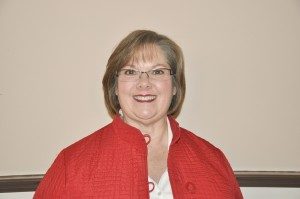 God has given me the wonderful opportunity to work with the children of Locust Hill as a staff member since 2009. I was saved at the age of nine in Greenville, SC and moved to the Blue Ridge area when I was 13 years old.
I attended Blue Ridge High, then attended Gardner-Webb University majoring in Early Childhood Education. I began teaching at Skyland Elementary School right out of college and married my best friend and soul mate, Ray, in June of 1980, after my first year of teaching. Ray is a teacher and coach at Blue Ridge High School.
We have been blessed with three adult children, Deidre, Monica, and Sean. We have 4 grandchildren, Ashton, Addison, Ruth, and Charles.
We have also been blessed with two son-in-laws, Josh Thomas and Josh Moss who are both in the ministry, and a daughter-in-law, Amanda White Riley, who is a K5 Teacher.
In addition to serving on staff at Locust Hill, I teach Preschool Music at Edwards Road Baptist Church for their weekday program. I have also taught music at Our Saviour Lutheran.
I have always loved working with children and feel very blessed when I get to be a part of children's lives when they decide to accept Jesus as their Lord and Savior.