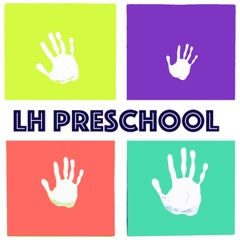 SCHEDULE
Sunday School (Birth – K5) – 9:45 am
Nursery (Birth – 3 yrs) – 10:45 am
PreK Worship (K3/K4/K5) – 10:45 am
AWANAS – 6:30 PM
Puggles (2yrs-3yrs) – 6:30 pm
Cubbies (3yrs-4yrs) – 6:30 pm
Sparks (K5) – 6:30 pm
PRESCHOOL MINISTRY
BIRTH – K5
Welcome to the Preschool Ministry of Locust Hill Baptist Church! We are so excited to work alongside parents in building a spiritual foundation for our children.

We are dedicated in providing a safe environment for your children to learn about Jesus.

We want your child to know Jesus loves them and that He already has a plan for their lives. We want your child to feel safe and look forward to coming to church. We want to build a foundation in order for them to eventually accept Jesus Christ as their Savior!
SUNDAY MORNING
Sunday School
We have three Sunday School classes specifically offered for your children.
We have a nursery for children Birth-18 months. We have classes for children 18-36 months and then K3/K4/K5 classes. All of our classes are taught by wonderful teachers who love teaching your children about Jesus!
Extended Session
During the worship service, nursery will be provided for Birth-4yrs old.
King's Kids
We offer a LHPre-K Worship time for al 3-5 year olds. You may pick your child up in the K4/K5 classroom after church is dismissed.
WEDNESDAY EVENING AWANAS
Cubbies(Ages 3-4)