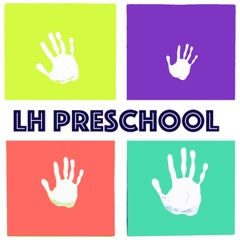 SCHEDULE
Sunday School (Birth-K5) – 9:30 am
Extended Session (Birth-4yrs) – 10:45 am
King's Kids (K4/K5) – 10:45 am
AWANAS – 6:30 PM
Puggles (2yrs-3yrs) – 6:30 pm
Cubbies (3yrs-4yrs) – 6:30 pm
PRESCHOOL MINISTRY
BIRTH – K5
Welcome to the Preschool Ministry of Locust Hill Baptist Church! We are so excited to work alongside parents in building a spiritual foundation for our children.

We are dedicated in providing a safe environment for your children to learn about Jesus.

We want your child to know Jesus loves them and that He already has a plan for their lives. We want your child to feel safe and look forward to coming to church. We want to build a foundation in order for them to eventually accept Jesus Christ as their Savior!
SUNDAY MORNING
Sunday School
We have three Sunday School classes specifically offered for your children.
We have a nursery for children Birth-18 months. We have classes for children 18-36 months and then K3/K4/K5 classes. All of our classes are taught by wonderful teachers who love teaching your children about Jesus!
Extended Session
During the worship service, nursery will be provided for Birth-4yrs old. We have pagers in the nursery that you are welcome to check out in the event that a worker needs you during the service.
King's Kids
Children that are in K4/K5 will stay out in the morning worship service until offering is taken, then they will be dismissed to their class with their teacher. You may pick your child up in the K4/K5 class after church is dismissed.
WEDNESDAY EVENING AWANAS
At Locust Hill, we want our students to use their gifts and talents that The Lord has blessed them with! Students have an opportunity to participate in one of the following ministry teams.
Puggles (Ages 2-3)
Cubbies(Ages 3-4)